Economics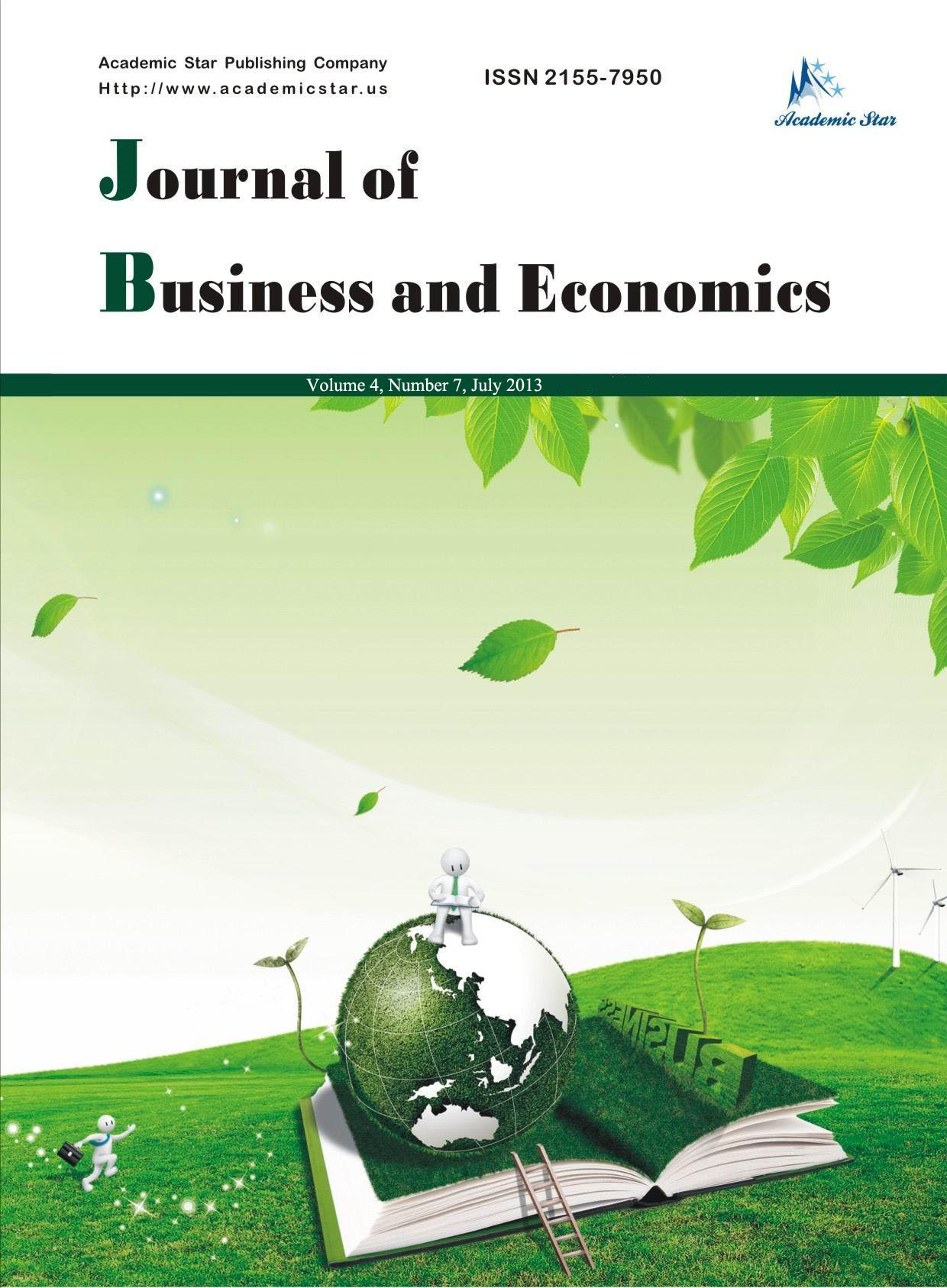 ISSN: 2155-7950
Journal of Business and Economics
Innovation and Competence Enhances Business Performance Through Competitive Intervening Variable, Jakarta Small and Medium Business
Rudy Santosa Sudirga
(Universitas Bunda Mulia, Indonesia)
Abstract: Research innovation and competence enhances business performance through competitive intervening variable, Jakarta small and medium business, is based on the background of increasing small and medium enterprises in Jakarta.
The results of respondents who answered questions were dominated by respondents with a high school education background, 157 people (78.5%), with ages ranging between 41-50 years, 124 people (62%), and had an income turnover above 90 million rupiah a month, 114 people (57%), and with a business duration of 3-5 years, 116 people (58%), so that it can be categorized that the majority of small and medium business entrepreneurs are educated high school and in the productive age range, and business duration between 3-5 years.
Business Innovation and Business Competency variables significantly influence the Competitive Advantage variable, and Business Competency variable does not directly affect Business Performance, but must go through Competitive Advantage variable in order to affect Business Performance variable, and the effect of the Competitive Advantage variable on Business Performance variable is very significant at 0.641, therefore it can be concluded that Competitive Advantage variable is an intervening variable of Business Performance.
Key words: business innovation; business competency; competitive advantage
JEL codes: O310