Economics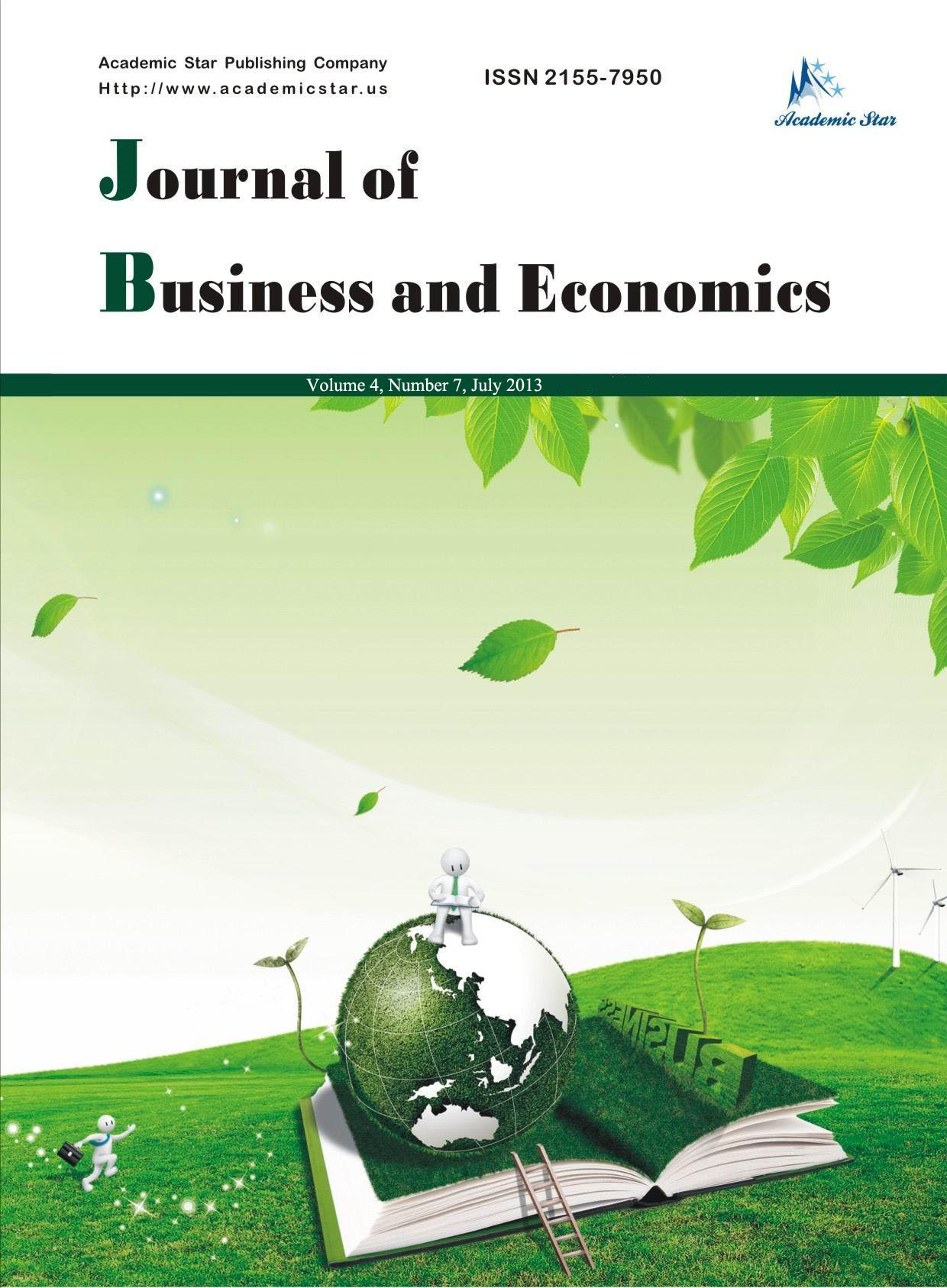 ISSN: 2155-7950
Journal of Business and Economics
Developing Country Teenagers' Consumption Related Cognition Through Involvement in Television Commercial (Tvc):
A Multi-item Measurement Scale
Md. Shamsuzzaman
,
Md. Ridwanul Huq, Muhammad Ziaulhaq Mamun,
Mushtaque Ahmed
(Institute of Business Administration, University of Dhaka, Bangladesh)
Abstract: The core intention of the researchers is to develop and confirm a multi-item measurement scale for consumption related cognition through teenagers' involvement in Television Commercial (TVC) of developing country like Bangladesh. Another important purpose of this research is to understand the influence of TV advertisements on consumption related cognition of developing countries' teenagers. Very limited research has been conducted on consumption related cognition through involvement of TVC, even though it is the fundamental step which activates any consumers' — especially teenagers' — buying stimuli. Among the limited ones conducted, most of the research work has focused on scale items, such as product knowledge, consumer perception, purchasing intention, brand perception and product usage without providing any importance to complex variable or factors of consumption related cognition from which the scale items derive. Hence, an elaborated multi step research method has been used to find out and refine both the complex and simple variables of consumption related cognition through TVC involvement. Research findings have been statistically verified using exploratory and confirmatory factor analysis techniques. This research has revealed six main complex variables or factors namely consumption related- cognitive awareness, cognitive knowledge, cognitive mapping, cognitive linkage, cognitive complexity and cognitive skills. Four to five multi item measurement scales have been derived from each of the six factors.
Key words: consumer socialization; consumption related cognition; teenagers; developing country; television commercial (tvc); multi-item measurement scale
JEL codes: M3