Humanities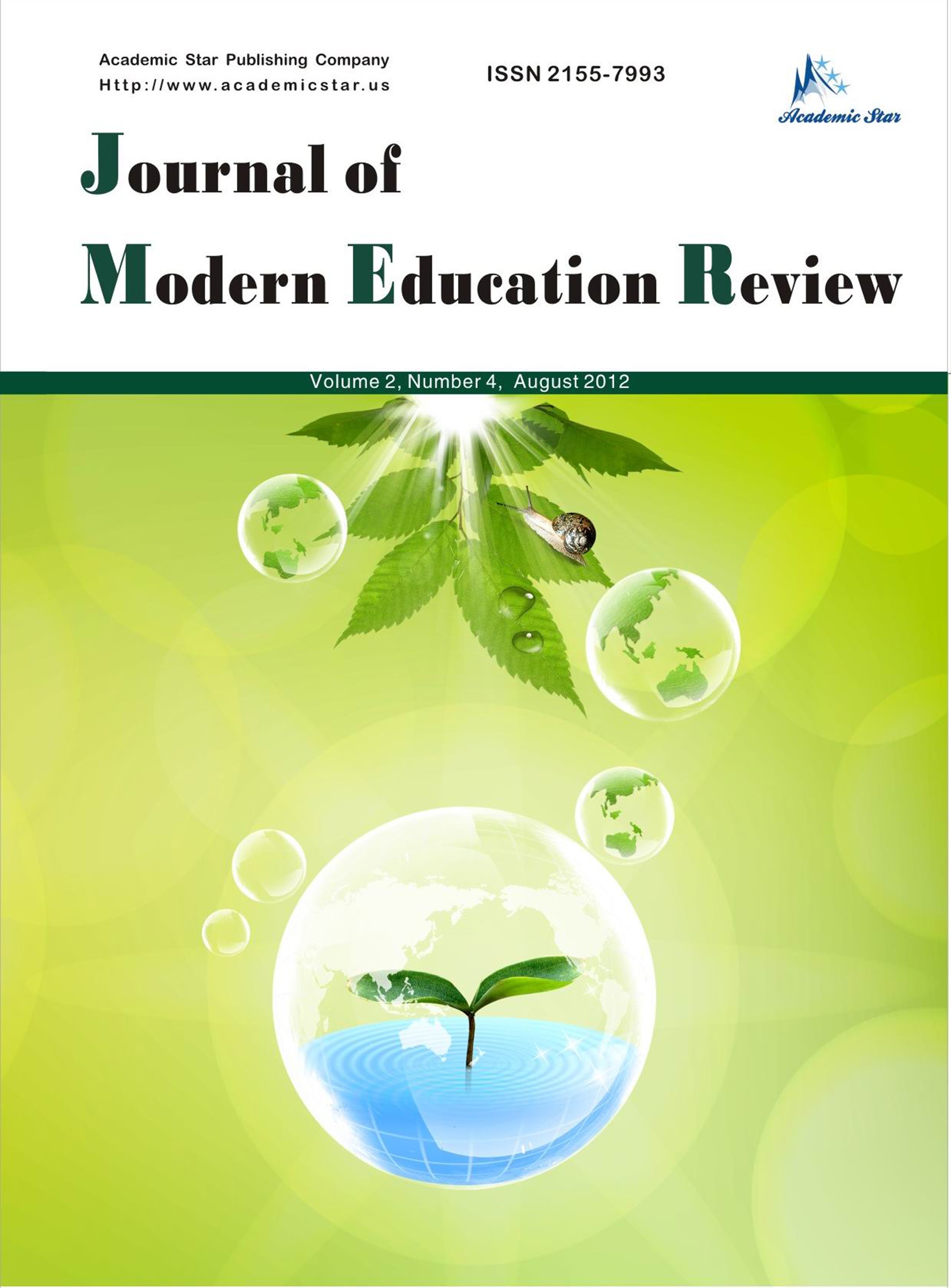 ISSN: 2155-7993
Journal of Modern Education Review
Enhancing Creative Thinking and Innovation among Trainee Teachers
Malathi Balakrishnan1 , Cheng Lee Ooi2, Chander Vengadasalam3, Evelyn Gnanam William George3
(1. Institute of Teacher Education Malaysia, International Language Campus, Malaysia
2. Bayas Primary School, Pulau Langkawi, Kedah, Malayisa;
3. Institute of Teacher Education Malaysia, Technical Education Campus, Malaysia)
Abstract: The purpose of the study is to explore trainee teachers' creative thinking and innovation during
physical education game projects. It was conducted in one of the Teacher Training Institutes in Malaysia for
duration of four weeks. Thirty-six trainee teachers in twelve groups participated in this study. Qualitative research
method was adopted as the researchers observed the participants' creative thinking and innovation process during
games project. Data were collected from observational checklist, reflective journal writing and semi structured
focus group interview transcriptions. All the qualitative data were later analyzed with Nvivo data analysis process.
The proposed game projects and innovation process enables trainee teachers to develop creative thinking skill.
Data revealed themes like decision-making, problem solving, creativity and teamwork. Kangas's (2010) Creative
and Playful Learning Process Model were utilized in this study. The finding showed that trainee teachers' creative
thinking skill enhanced during the game inventing innovation process. Therefore Teacher Training Institute will
have more success using innovative games project to enhance creative thinking skill among physical education
trainee teachers.
Key words: creative thinking, innovation, trainee teacher, games