Economics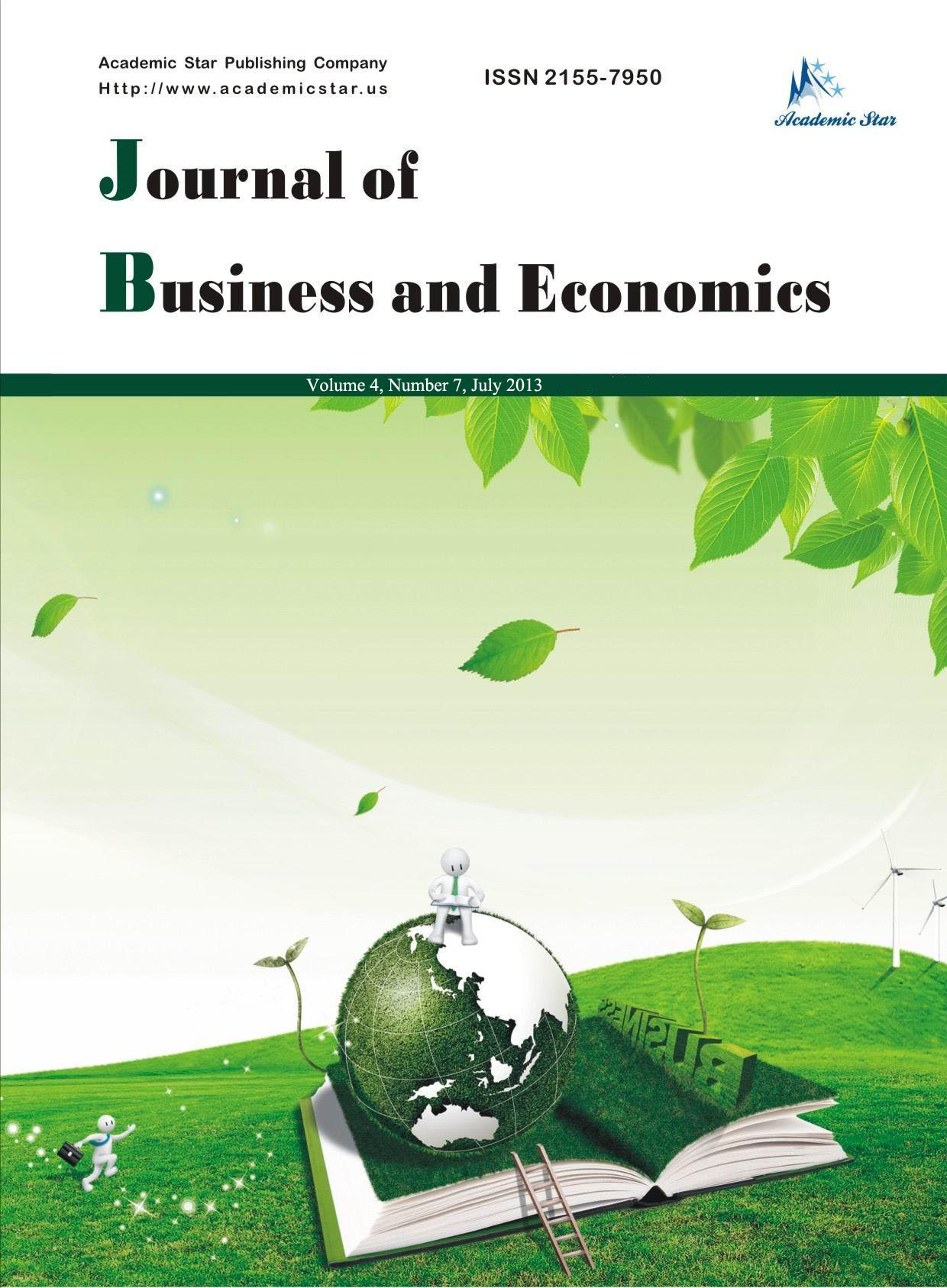 ISSN: 2155-7950
Journal of Business and Economics
Explaining E-Business Adoption and Use: Development of a Measurement
Model from the Perspective of Knowledge Management
Robles-Estrada Celestino, Suástegui-Ochoa Alberto Alejandro
(Department of Marketing and International Business, University of Guadalajara, Mexico)
Abstract:
Small and Medium Enterprises (SMEs) are the backbone of the economy, and they significantly
benefit from Knowledge Management (KM) to develop competitiveness throw innovation, however the extant
literature has little empirical support for this statement. Dating from the early 1990s, the increased use of
technology has brought about numerous changes in the business world, and electronic business (e-business) has
become a paramount innovation for business. This technology not only introduced a new way of doing business,
but also has become a vital part of peoples' lives. The purpose of this paper is to develop a research model aimed
to explain e-business adoption (EBA) at firm level, from the perspective of the Knowledge Management View
(KMV).
Design/methodology/approach — Using the literature review this paper develops a theoretical construct aimed to explain EBA in SMEs. It initiates with an introduction to the study of KM, to further deepen into the roots of the knowledge theory and traces its evolution into KM. Then, the relation is analyzed between KM and innovation and deepens into the relation between KM and EBA. Finally, a conceptual framework is constructed and research propositions are developed in order to establish EBA as a dependent variable that can be explained by KM.
Originality/value — Although studies on Internet adoption by businesses have proliferated in the last few years, this kind of research has, however, been limited or null in some developing countries like Mexico and only few studies have been developed to study explain e-business EBA in SMEs from the perspective of KM. The proposed model is part of a theoretical-empirical research project aimed to explain e-business adoption in Mexican SMEs
Practical implications – This study addresses the previous scarcity of literature on the relationship between KM processes and EBA. Past studies have mainly focused on studying EBA using variables such as environmental, organization attributes as well as innovation's attributes. These results have implications for e-business managers in formulating policies and targeting appropriate organizational capabilities to ensure the effective adoption of e-business, nevertheless, the research model needs to be tested empirically to prove its real value. To test propositions and find variation in EBA adoption, quantitative analysis of a large sample of firms is necessary. The obvious choice is a survey. Further work is needed to operationalize the constructs and develop a detailed empirical research method.

Key words: e-business; adoption; knowledge management
JEL codes: M21