Economics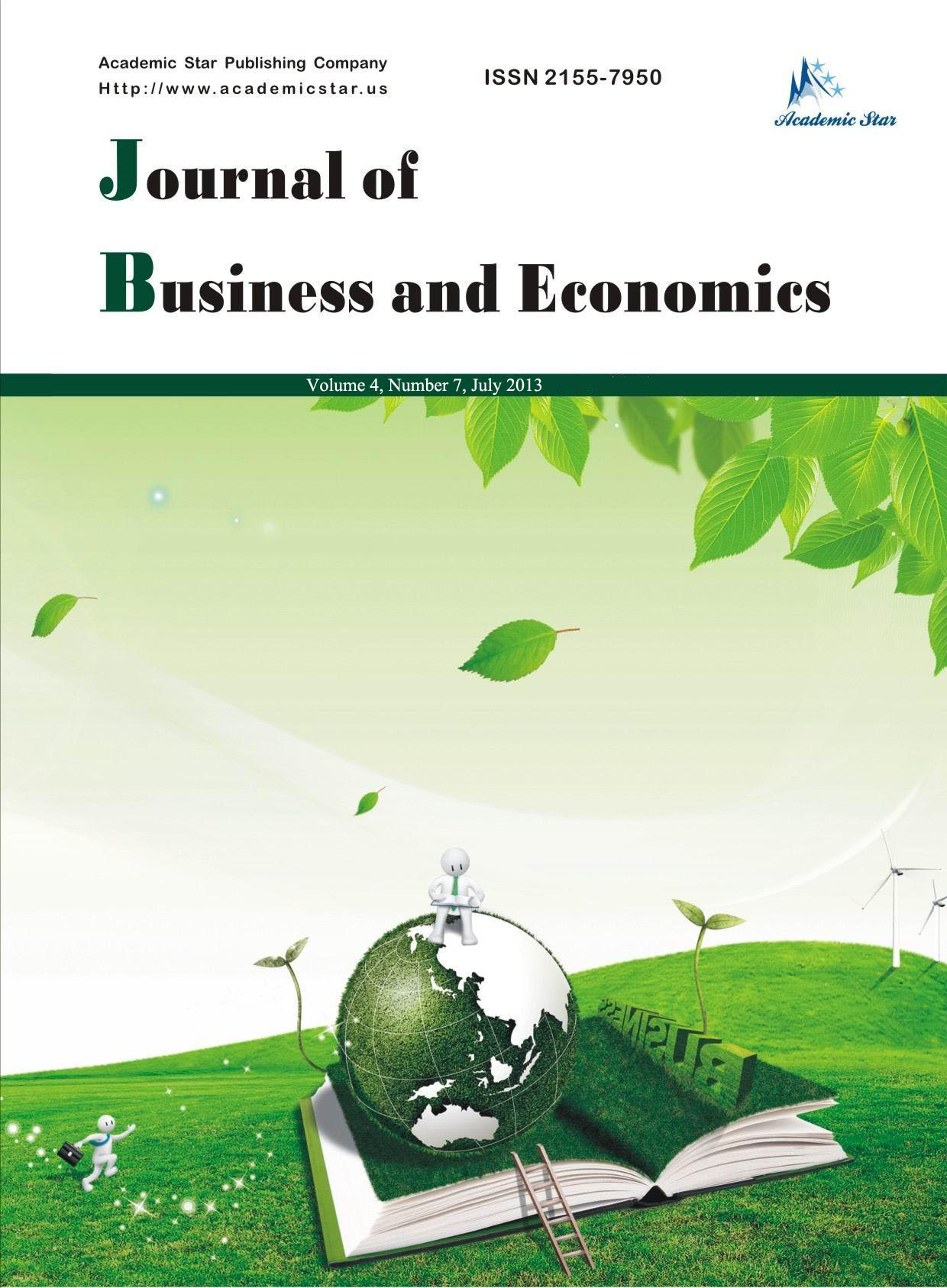 ISSN: 2155-7950
Journal of Business and Economics
Influence of Green Marketing Strategy through Attitude and Hotel Image
to Intention to Stay at Green Hotel in East Java, Indonesia
Christina Esti Susanti
(Business Faculty, Widya Mandala Catholic University Surabaya, East Java, Indonesia)
Abstract: This study was conducted to determine and analyze the influence of green marketing strategy toward intentions to stay through attitude and hotel image on a green hotel in East Java. The research design used in this study is a causal design. Causal design is useful to analyze the causal relationship between one variable with another variable or how a variable affects other variables. The relationship between variables were applied in the study is a causal relation between the green marketing strategy, attitude, and hotel image in creating intention to stay on green hotels in East Java. Sampling in this study used a non probability sampling. Data analysis technique used is SEM (Structural Equation Modeling).
Based on the results of research on the Influence of Green Marketing Strategy towards Intention to Stay through Attitude and Hotel Image conducted through questionnaires on 100 respondents aged over 15 years, have the intention to stay at a green hotel, and know the concept of green hotel; researchers proved that green marketing strategy affect the intention to stay at green hotels in East Java positively and significantly.
Based on the conclusions the researcher give suggestions for further research should be able to develop independent variables were used, because it is possible that, when using a variation of more variables and relevant enabling better research results anyway. While suggestions for green hotel management should improve green marketing programs in an integrated manner.
Key words: green marketing strategy; attitude; hotel image; intention to stay
JEL codes: M310