Technology and Engineering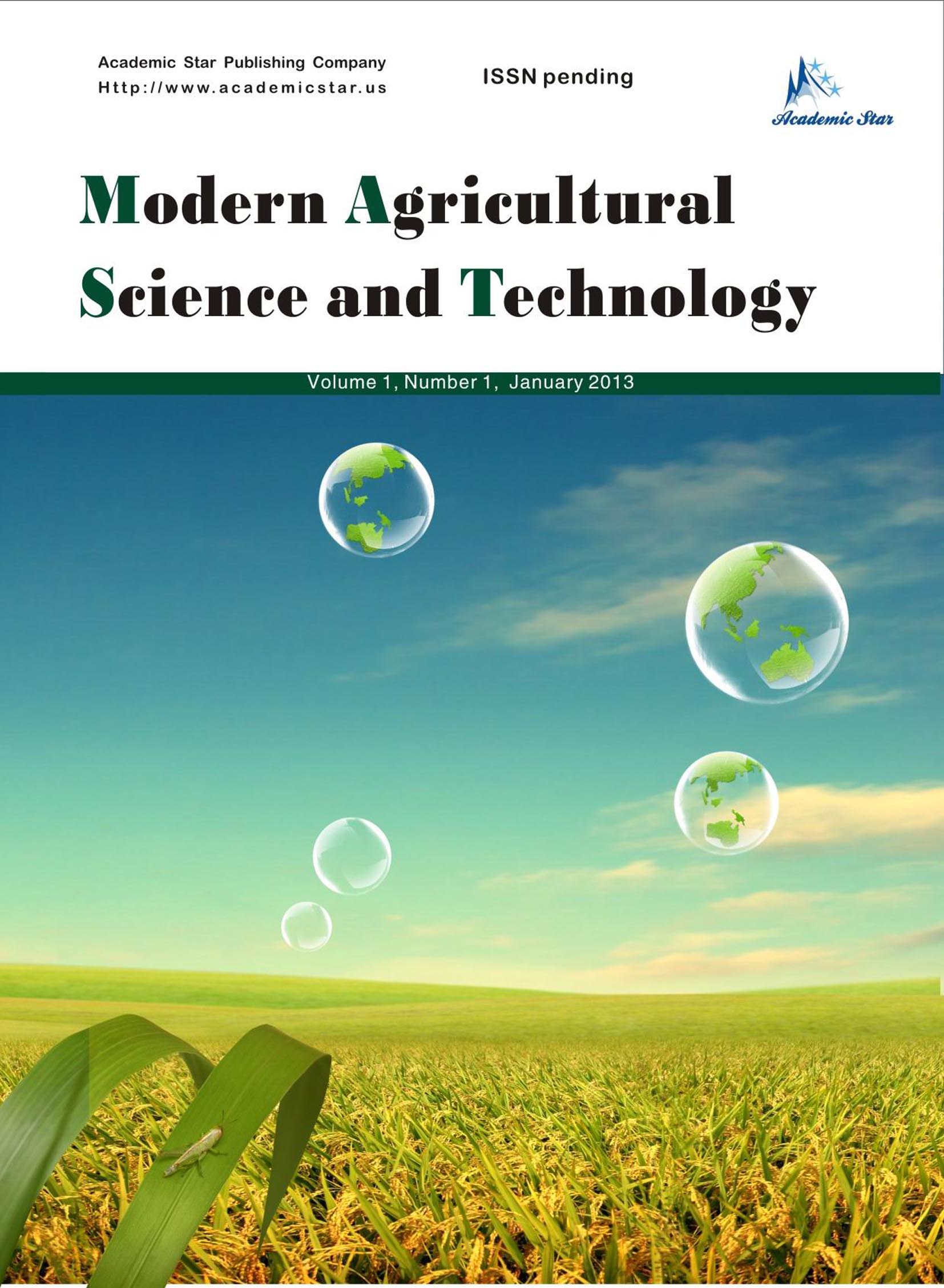 ISSN: 2375-9402
Modern Agricultural Science and Technology
The Role of Drought Stress on Aflatoxin Contamination
in Groundnuts (Arachis hypogea L.) and Aspergillus
flavus Population in the Soil
Chancy B. Sibakwe1, Trust Kasambara-Donga1, Samuel M. C. Njoroge2, W. A. B. Msuku1, Wezi G. Mhango1, Rick
L. Brandenburg3, and D. L. Jordan4
1. Department of Crop and Soil Sciences, Lilongwe University of Agriculture and Natural Resources, Malawi
2. Plant pathology Section, International Crop Research Institute for the Semi-Arid Tropics-ICRISAT, Malawi
3. Department of Entomology, North Carolina State University, USA
4. Department of Crop and Soil Sciences, North Carolina State University, USA
Abstract:
Aflatoxins are naturally occurring toxic chemical substances that are produced by fungal species called Aspergillus flavus.
The toxic substances are secondary metabolites, which contaminate groundnut while growing in the field and also post-harvest.
Drought stress is one of the factors that contribute to increased aflatoxin levels in groundnut during field production. This study was
conducted in a screen house at ICRISAT-Chitedze Agricultural Research Station, Malawi to investigate the effects of drought on
aflatoxin contamination and A.flavus population in the soil. Four drought stress levels; prolonged (4 weeks), min (3 weeks), mild (2
weeks) and no drought were imposed on five groundnut varieties at pod filling stage. Soil samples were collected from each plot four
times; at planting, beginning of drought, end of drought and at harvest. Aflatoxin levels in groundnut grain samples were estimated by
use of neogenstrips read with mobile assay tablet reader. Population densities of A.flavus in soil samples collected from the plots were estimated using serial dilutions plated on the selective media, modified dichloran Rose Bengal (MDRB) and quantify A.flavus within 3 days after incubation at 37°C.The results showed that there were significant differences in aflatoxin contamination between drought stress levels (p = 0.011). High aflatoxin contamination was observed under prolonged drought (22.0 ppb) compared to and no drought
treatment (1.5 ppb). None of the varieties used in the study showed either resistance or susceptibility to aflatoxin contamination under
drought or adequate soil moisture. The results also showed that there were significant differences in A.flavus population at drought
period and harvesting time and the mean population of A.flavus in prolonged drought at end of stress and harvesting were 8511 and
6044 cfu/g of soil respectively. It was concluded that drought contribute to aflatoxin contamination in groundnut, and also increased the
A.flavus population in soil and also at harvesting.
Key words: groundnut, aflatoxin, drought, A. Flavus, contamination, CFU